MIGRATING THE LOOP
A SEASONAL STUDIO
Migrating the Loop, a Seasonal Studio is a community of intensive study. Our guests are connected by their works in conversation with a singular text. This summer, our guests and students are engaging one of the germinal texts of our time: In the Wake, On Being and Blackness, by Christina Sharpe.
Here in the Loop—so named because we meet digitally, in a satellite orbiting a loop around the earth which gathers us and projects us toward one another—we engage many centers of knowledge, including those that exist outside of the text at hand and the university classroom. In this space, we migrate through the lens of Indigeneity into the lens of the diasporic, both of which are always already moving, looping, constellating toward and away from each other—migrating, changing where they travel and also becoming new.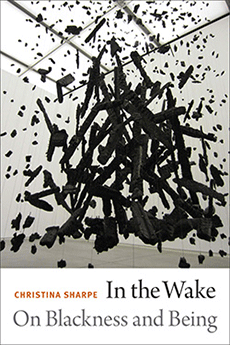 In this original and trenchant work, Christina Sharpe interrogates literary, visual, cinematic, and quotidian representations of Black life that comprise what she calls the "orthography of the wake." Activating multiple registers of "wake"—the path behind a ship, keeping watch with the dead, coming to consciousness—Sharpe illustrates how Black lives are swept up and animated by the afterlives of slavery, and she delineates what survives despite such insistent violence and negation. Initiating and describing a theory and method of reading the metaphors and materiality of "the wake," "the ship," "the hold," and "the weather," Sharpe shows how the sign of the slave ship marks and haunts contemporary Black life in the diaspora and how the specter of the hold produces conditions of containment, regulation, and punishment, but also something in excess of them. In the weather, Sharpe situates anti-Blackness and white supremacy as the total climate that produces premature Black death as normative. Formulating the wake and "wake work" as sites of artistic production, resistance, consciousness, and possibility for living in diaspora, In the Wake offers a way forward.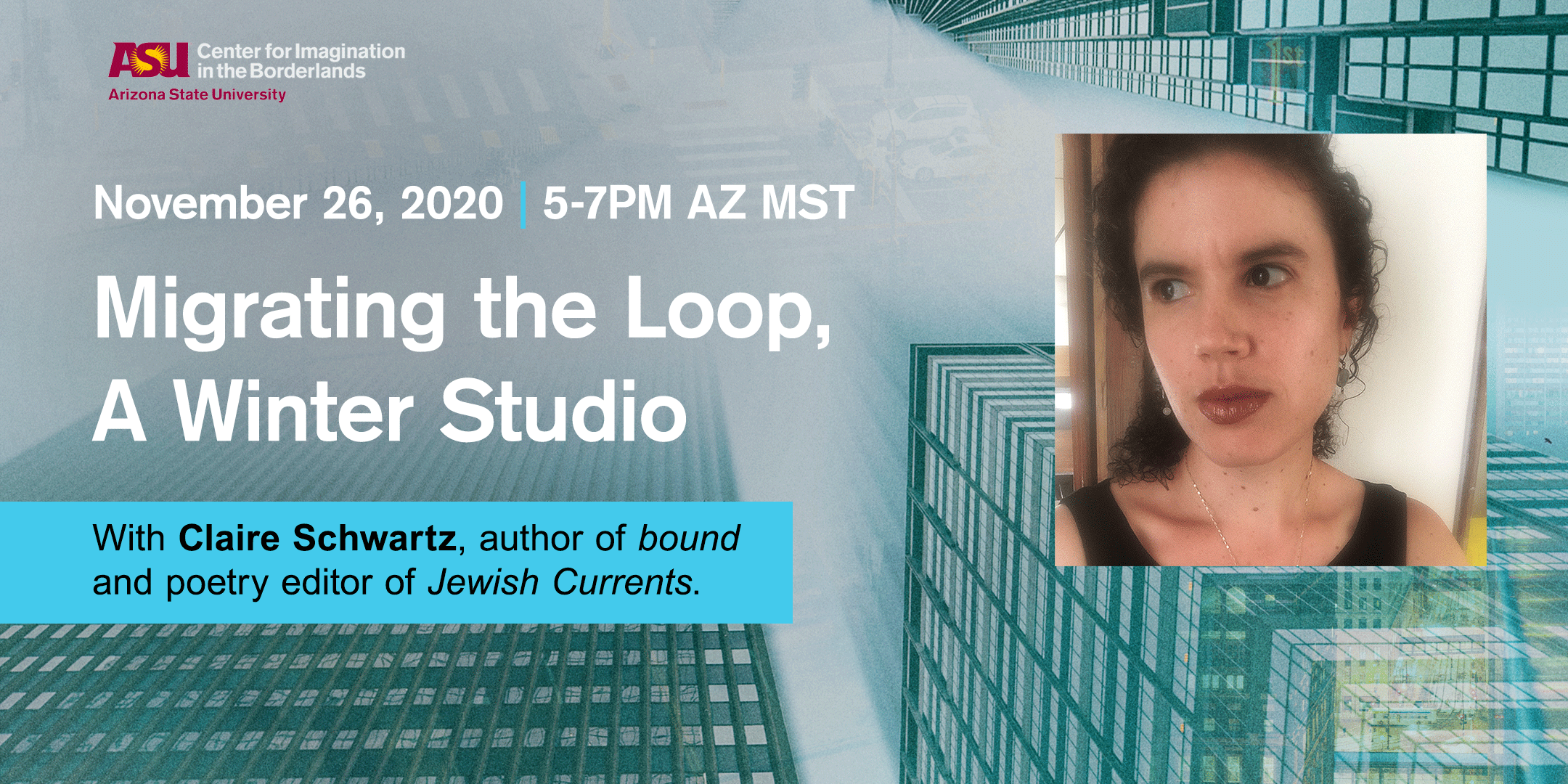 Claire Schwartz is the author of bound (Button Poetry, 2018) and poetry editor of Jewish Currents. Her writing has appeared in The Believer, The Iowa Review, The Massachusetts Review, Los Angeles Review of Books, The New Yorker online, Poetry, Virginia Quarterly Review, and elsewhere. With Kaveh Akbar and Sarah Kay, she writes a column for the Paris Review called "Poetry RX." The recipient of a Pushcart Prize and Yale's Sylvia Ardyn Boone Prize, Claire has taught at Wesleyan University and Yale University, as well as at schools and community centers across the country. She received her PhD in African American Studies, American Studies, and Women's, Gender & Sexuality Studies from Yale.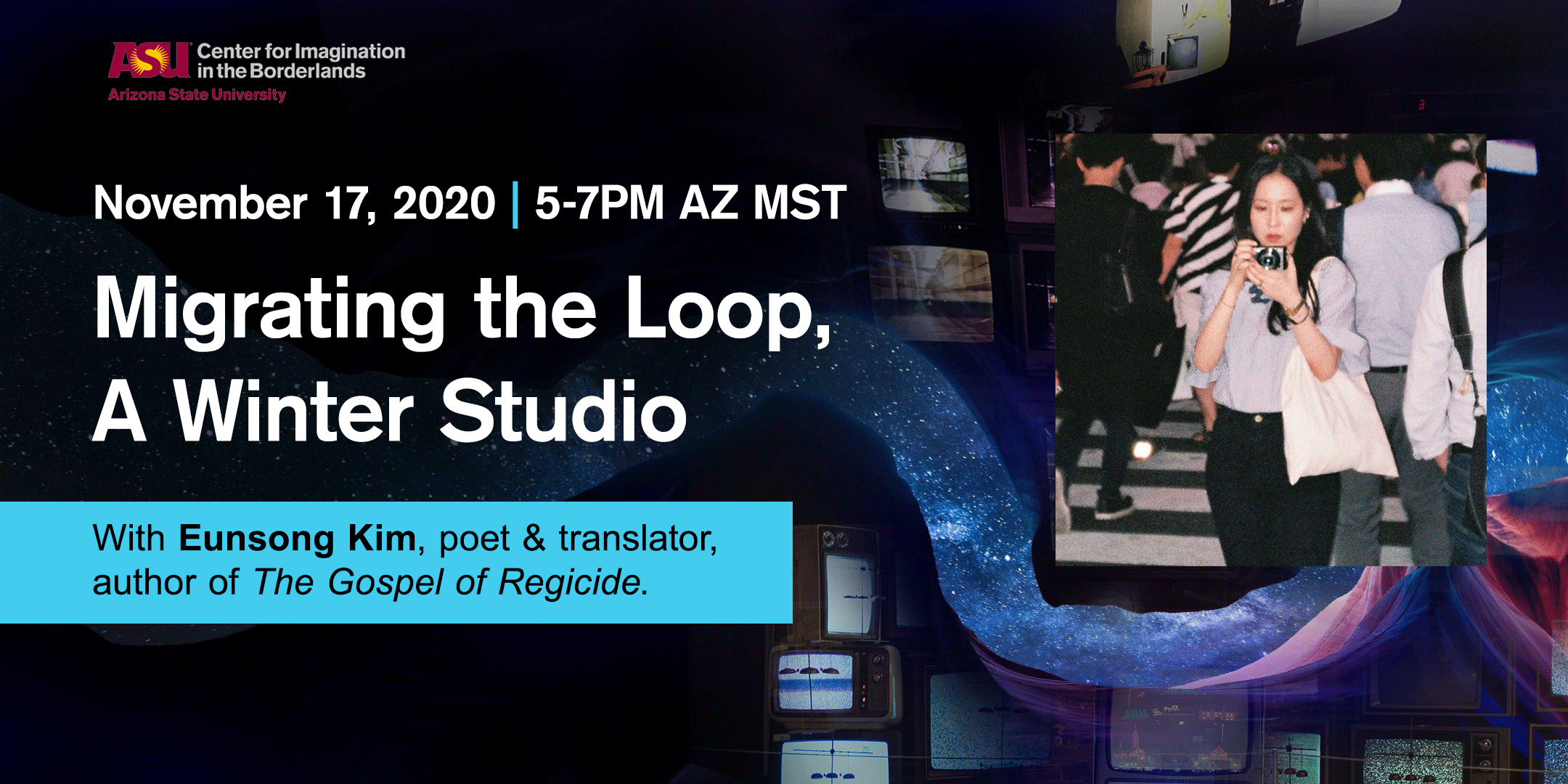 Eunsong Kim's practice spans: poetry, translation, visual culture and critical race & ethnic studies. Her writings have appeared in: Lateral: Journal of the Cultural Studies Association, Journal of Critical Library and Information Studies, and in the book anthologies, Poetics of Social Engagement and Reading Modernism with Machines. Her poetry has appeared in the Brooklyn Magazine, The Iowa Review, Minnesota Review. She is the author of gospel of regicide. Her academic book, The Politics of Collecting: Property & Race in Aesthetic Formation considers how legal notions of property become foundational to avant-garde and modern understandings of innovation in the arts. She is the recipient of the Ford Foundation Fellowship, a grant from the Andy Warhol Art Writers Program, and Yale's Poynter Fellowship.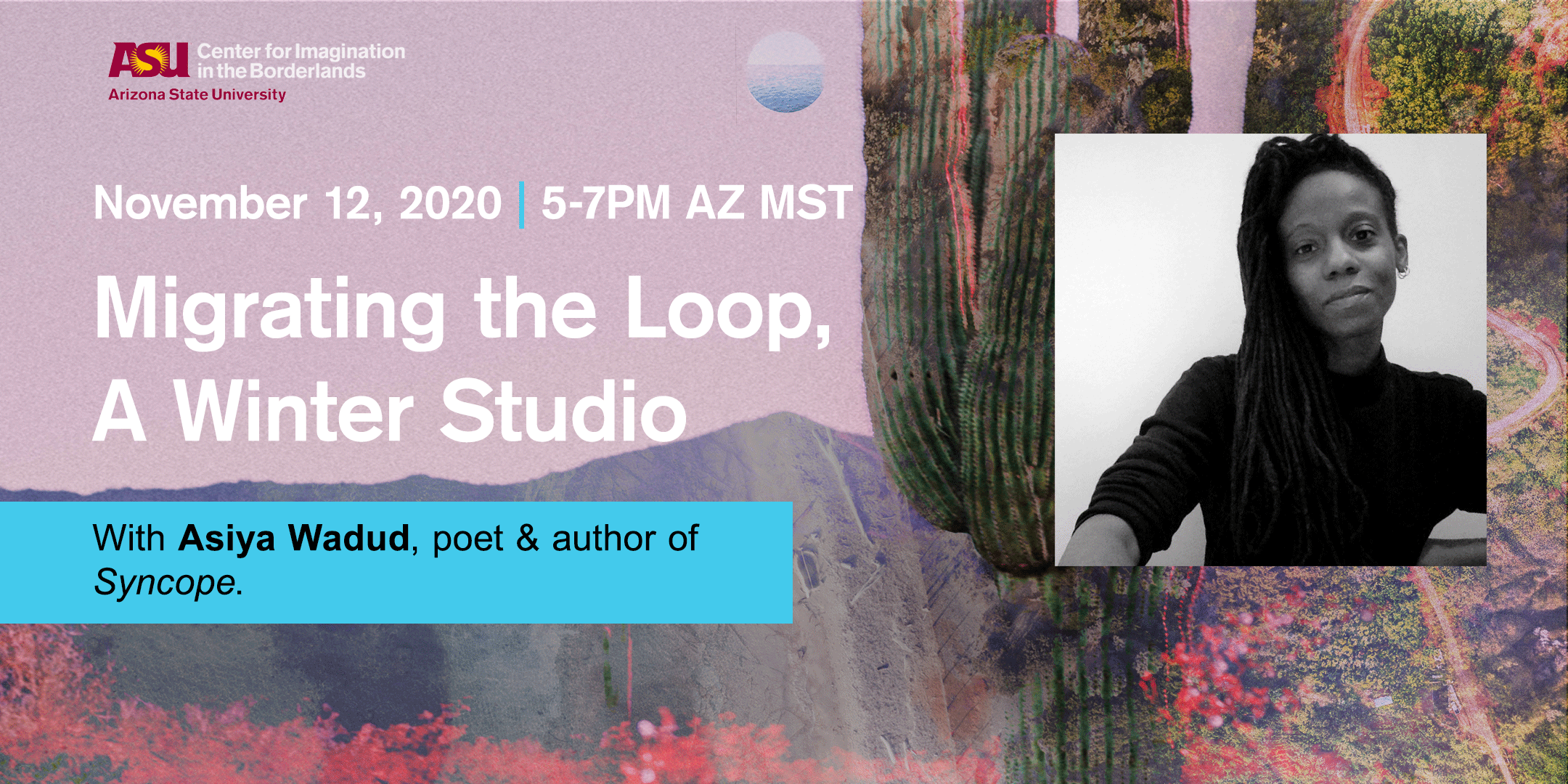 Asiya Wadud is the author of Crosslight for Youngbird, day pulls down the sky/ a filament in gold leaf (written collaboratively with Okwui Okpokwasili), Syncope and the forthcoming No Knowledge Is Complete Until It Passes Through My Body. Asiya is a 2019-2020 Lower Manhattan Cultural Council (LMCC) artist-in-residence and a 2020 Danspace Project PLATFORM writer-in-residence. Her work has been presented at LMCC's River To River: Four Voices, Mount Tremper Arts, and Danspace Project and recent writing appears in e-flux journal, BOMB Magazine and elsewhere. She lives in Brooklyn, New York, where she teaches poetry at Saint Ann's School.
Victoria Adukwei Bulley is a poet, writer, and filmmaker. Winner of a 2018 Eric Gregory Award for promising British poets under 30, she has held artist residencies in the USA, Brazil, and at the V&A Museum in London. Her work has appeared in The Chicago Review, The London Review of Books and The Poetry Review, and her debut chapbook, Girl B, formed part of the 2017 New-Generation African Poets series. Victoria is the director of MOTHER TONGUES, a poetry, translation, and film project exploring the indigenous language heritages of black and brown poets. She is a doctoral candidate at Royal Holloway, University of London, where she is the recipient of Technē scholarship for practice-based research in Creative Writing.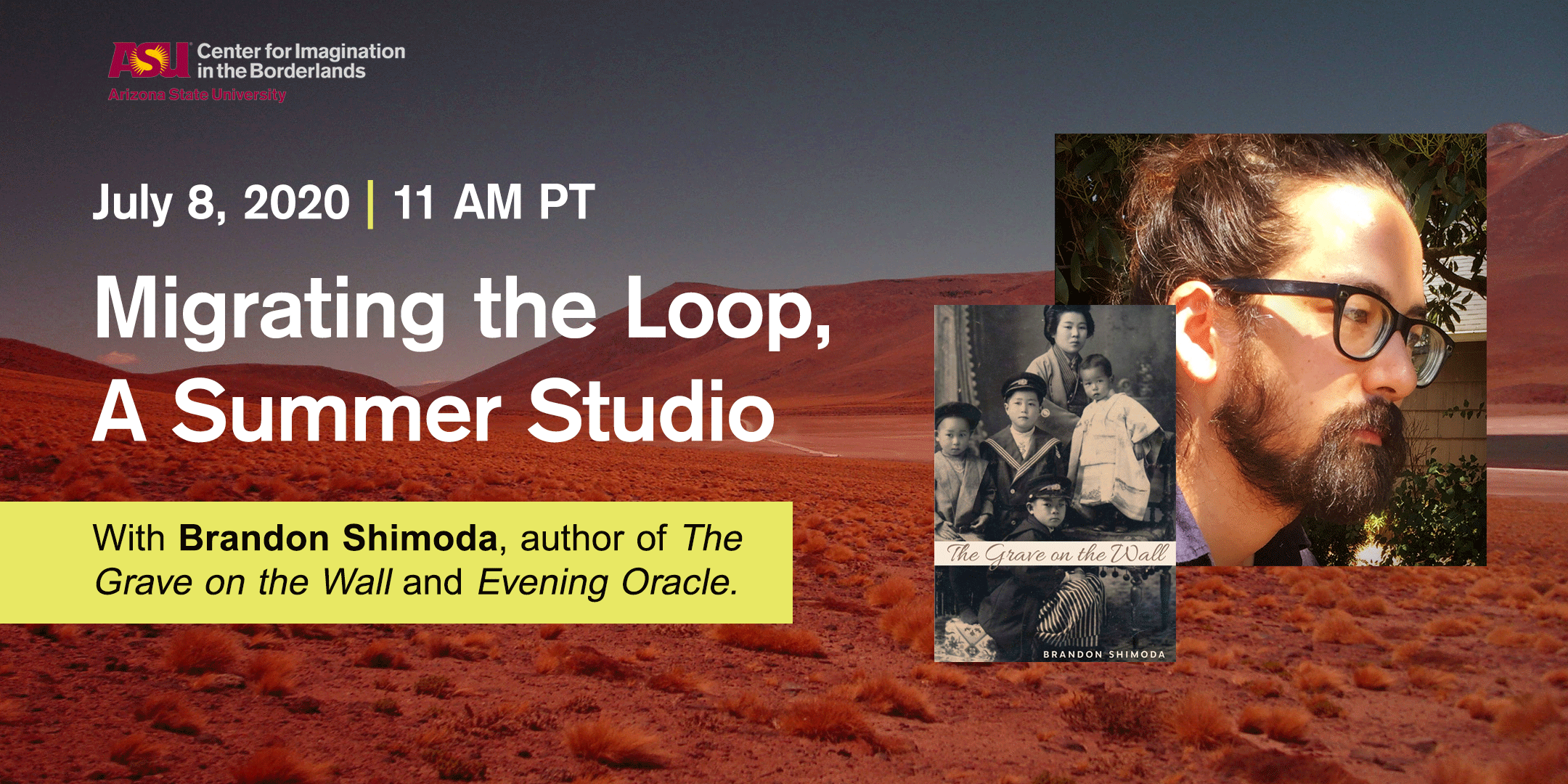 Brandon Shimoda's recent books include The Grave on the Wall (City Lights, 2019), which received the PEN Open Book Award, The Desert (The Song Cave, 2018), and Evening Oracle (Letter Machine Editions, 2015), which received the William Carlos Williams Award from the Poetry Society of America. His writings on Japanese American incarceration—which he is slowly spinning into a book—have appeared in The Asian American Literary Review, The Nation, and The New Inquiry. He lives in Tucson, AZ.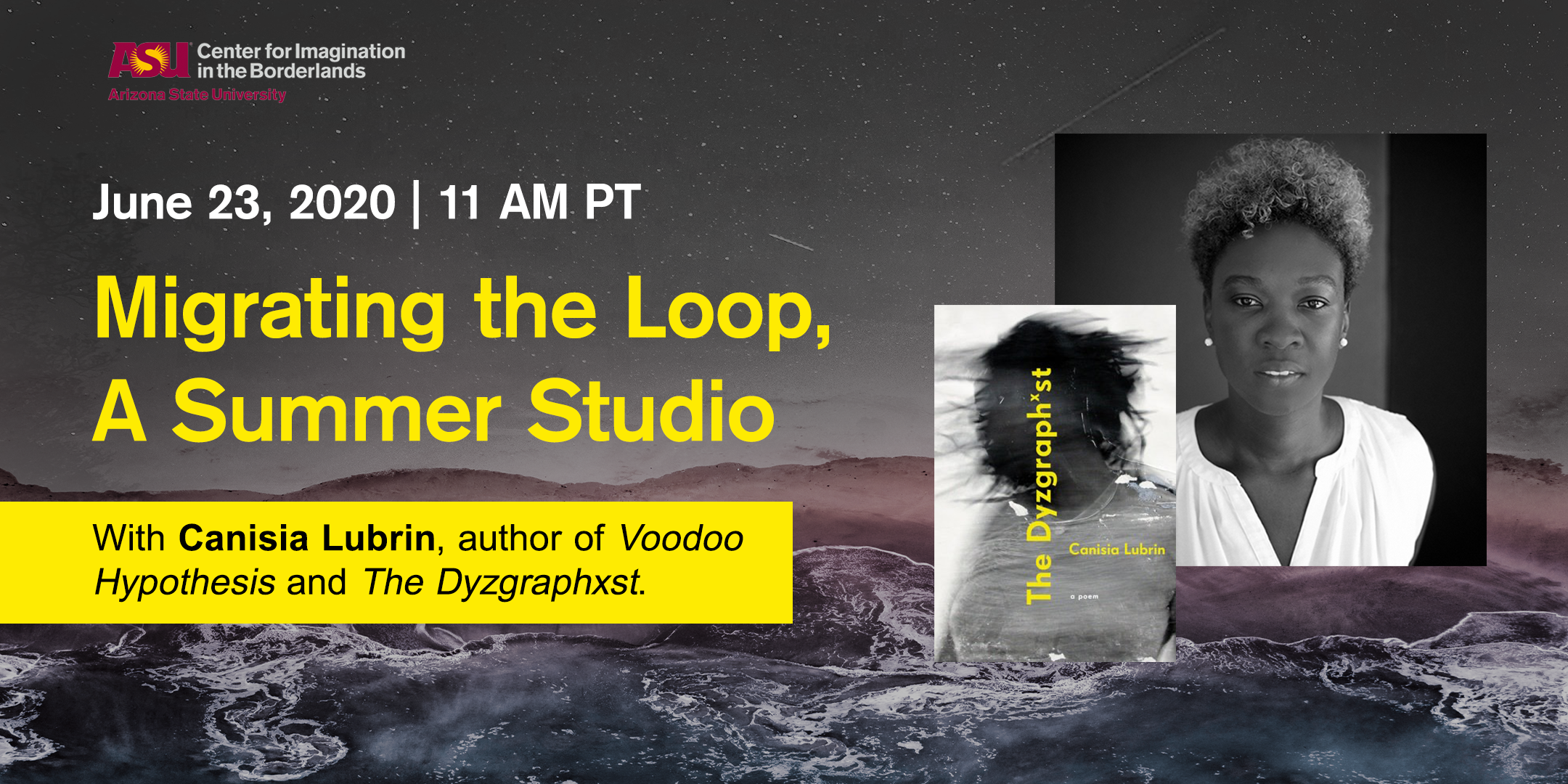 Canisia Lubrin is a writer, editor, critic and teacher born in St. Lucia and currently living in Whitby, Canada. Lubrin's poetry debut, Voodoo Hypothesis (Buckrider Books, 2017) was named a CBC Best Book, and a top 10 must read book by the League of Canadian Poets. Her second poetry book is The Dyzgraphxst (McClelland & Stewart, 2020). NOW Magazine featured Lubrin in their 2020 Black Futures issue. In 2019, she was Writer-In-Residence at Queen's University and poetry faculty for the Banff Centre's Emerging Writers Intensive. Lubrin holds an MFA from the University of Guelph.
In the Loop, we are also reckoning with what it means to occupy this exciting new digital space, the extractive practices necessary to maintain such technological innovations, and who these practices most affect and how. As we continue to utilize this space, we want to find ways to recognize and minimize our impacts on the peoples whose lands and lives we are affecting.